Patrizia has trained in dance as well as various forms of therapy all over the world. In Europe: German Expressionism in dance with Jean Cebron, Jungian psychoanalysis with Lanfranco Marra; in India : toured India with her dance company on the invitation of the Government of India and practiced Yoga, Meditation, Visualization and Hatha Yoga; in the US: studied Modern dance in New York with Merce Cunningham and Pearl Lang, and EFT (Emotional Freedom Technique) with Carol Look.
These three great cultures impacted her life: Germany by stimulating introspection; India by awakening spirituality; New York through sensitizing her to the technical dimensions of choreography and the efficacy of emotional therapies.
Both in her art and her therapeutic practice & teachings, Patrizia Cerroni shows inspiration, intuitive depth and ability to dive into the mystery of the human soul and to bring it joy, lightness and creative intensity.
She has created her own therapeutic method based on 40 years of her experiences and studies in India, US and Germany and while guiding patients to awaken their energy and creativity.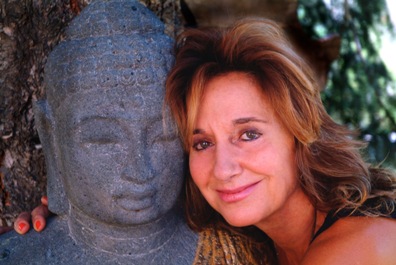 The 5 Dimensions of a Being we engage with during therapy
The Mental Dimension - Deepening of the Law of Karma and the Law of Attraction

The Physical Dimension - Training in Hatha Yoga and Tantra Yoga

The Unconscious Dimension - Interpretation of dreams, symbols and signs

The Emotional Dimension - EFT (Emotional Freedom Techniques)
The Spiritual Dimension - Meditation / Visualization
What can be cured with these therapies
All emotional blockages that cause psychological and physical problems are treated.
How therapies are carried out
The basic program consists of 7 three-hour therapy sessions in which the basic practices are learnt. Each session involves working with the 5 dimensions of human being. At the end of the 7 sessions, the patients begin to apply the learnt techniques. Specific sessions are required after this to work on the issues specific to a person.
50-minute EFT sessions are also available to treat specific issues.
Sessions can take place at the studio or through Skype connection.
Private or group workshops and retreats on each discipline are also offered.
Sources
RUDOLPH STEINER, the founder of Spiritual Science of Anthroposophy revolutionized medicine, pedagogy, dance, architecture, music and painting.

CARL GUSTAV JUNG, psychotherapist, created his own therapeutic method based on a new interpretation of symbols, signs and dreams and introduced the concept of the collective unconscious.

GARY CRAIG is the founder of EFT (Emotional Freedom Techniques), a technique of liberation of the blocks in the emotional system through the technique of auto-stimulation. This comprises of the auto tapping of specific points of the meridians of the Chinese Acupuncture without needles. www.eftuniverse.com

IYENGHER, ASTHANGHA, ANUSARA and TANTRA YOGA: Yoga Techniques that awaken and purification of physical energy and focus on the union of mind and body through the awareness of breath.